| | | |
| --- | --- | --- |
| | TRichView in Applications | |
---

Product Page: www.moryazilim.com
Developer: Mor Yazılım
License: Shareware
Interface: English
---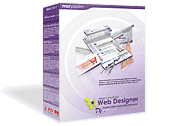 Functioning as the interface of the MoreMotion Web Development Platform, mmDesigner offers a lot more than common web design editors do.
mmDesigner cooperates with other units of the platform and offers all functionalities required for an e-commerce application with its easy-to-use interface.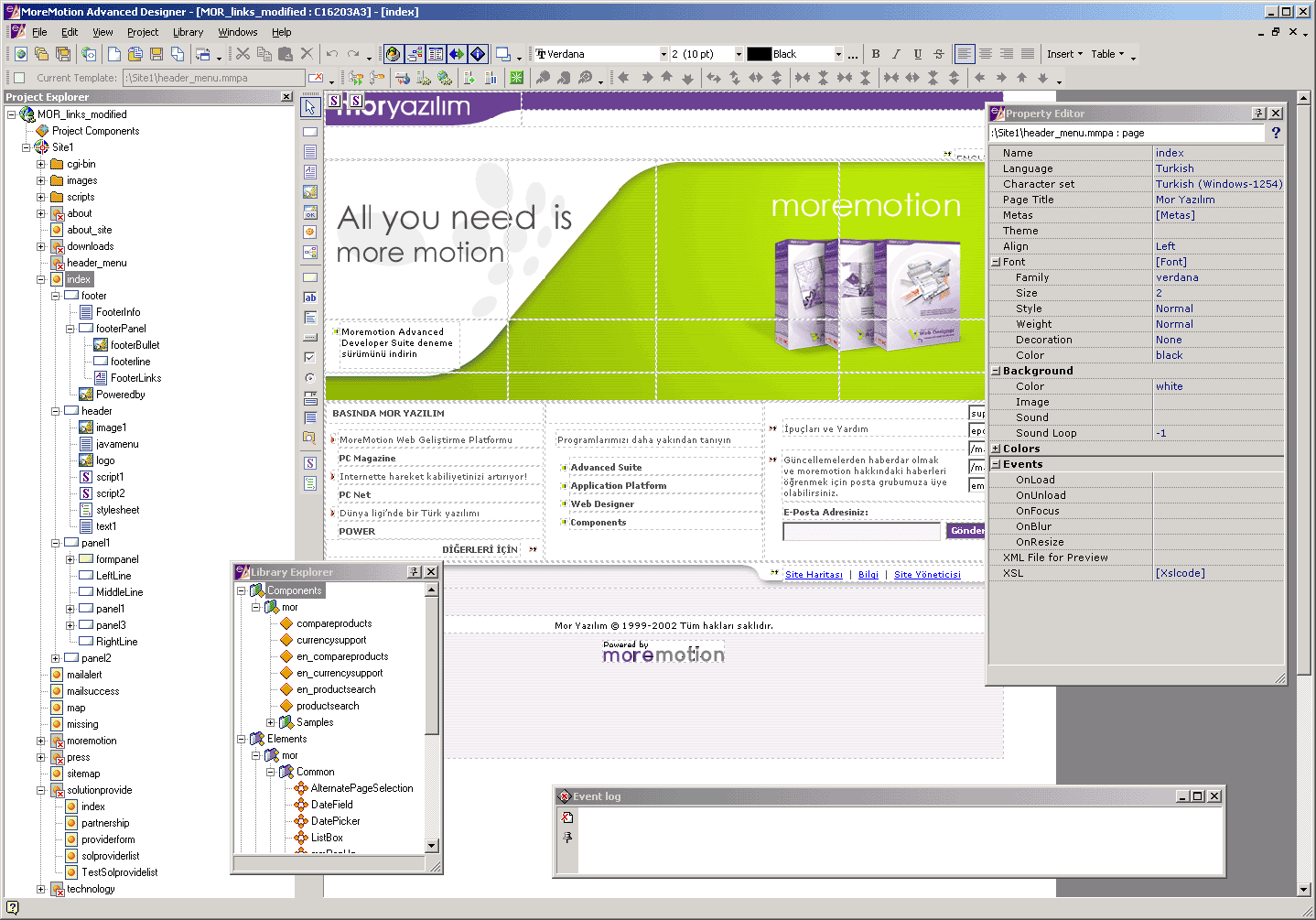 Main window (click to enlarge): RichViewEdits are used as rich text objects in the web page design window
Specific Features:
WYSIWYG features enable making modifications in the contents of pages without affecting the layout of pages
Elements and components in MoreMotion Library mmLib can be configured and deployed on project pages
Generates static or dynamic pages without a need for HTML coding or for ASP and JSP
XSL generation enables you to profit from the advantages offered by XML&XSL technologies.
Unlike ASP and JSP technologies, data and layout are processed seperately in mmDesigner.
Dynamic pages are generated in XSL and the development process is minimized.
Edits data sources required for connecting to mmDB or relational databases.
Frequently used structures can be saved in templates and inserted into the library for further use. The reusability feature minimizes the design process.
Advanced theme support. Themes can be designed and applied easily without a need for Styles or Classes.
Pages designed with mmDesigner can be compiled, tested and published at any time
---
Disclaimer: This application is listed here because it uses our programming library. We are not the developers of the applications listed in this section of the web site (unless explicitly stated). Contact information of the developer of this application is at the beginning of this page. Please address all support or sales questions regarding this application to the developer.
We are trying to keep information in this section of our site up to date. But applications are evolving, and some information or graphics may be obsolete. Visit the application's site for the actual information.